---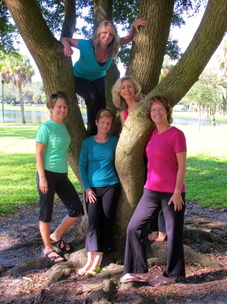 Five reasons why I like yoga:
You do it in bare feet.

Laying down is included.

"Finding a balance between "effort and surrender" are good words to live by.

When your hands are in prayer position you can feel your heartbeat through your thumbs.

I get to see my friend Teri!!!!
~Anne, Yoga Student
---
---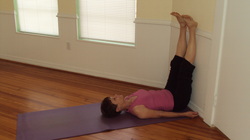 You and yoga are such a calming force in my life---I don't know how I have lived without the two of you!!! ~Mandy, yoga student

---
---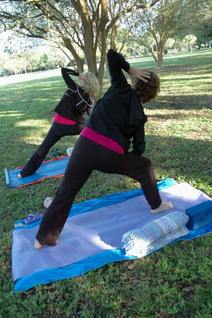 Never in my wildest imagination did I see myself as a "yoga person", but I decided to give it a try. Now I can't imagine myself with out yoga in my life. Teri has such a soothing voice, gentle touch (when needed to correct a pose or add to a pose), nice subtle reminders to breathe, consideration to add more instruction when someone new joins the class and most importantly, she makes every class seem unique by adding other elements, switching the order or doing more of a flow. I love the progress we have made and feel fortunate when we try new things, such as "shoulder stand". Keep up the great yoga classes and see you Wednesday, on the mat! ~Denise, yoga student
---
---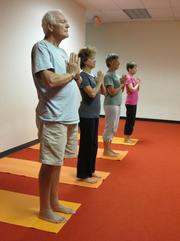 I never could have climbed to 7800 feet if it were not for your yoga classes. Kept my balance, made 5, 9, 6 and 4 miles daily, up and down. Thank you!
~Russ, yoga student

---
---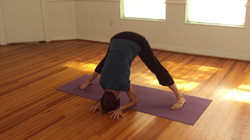 Thank you for teaching us!! I received a few emails from the first timers and others verbally shared their kind words about you and your practice. I'm excited to keep meeting!! Thanks for coming to Boca Ciega! ~Kristen, Wellness Coordinator at Boca Ciega High

---
---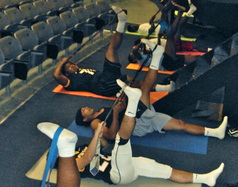 Our Football program at Lakewood has never been as healthy as we have been since implementing your yoga sessions. It's incredible to see all of our players (from our small JV guys to our huge linemen) enjoying your amazing yoga sessions. It has helped them not only physically through increasing flexibility and stretching but mentally as well, improving their focus on game days! You are amazing and all of us here at Lakewood can't thank you enough for all that you do!
~Erika, Head Athletic Trainer at Lakewood High School

---